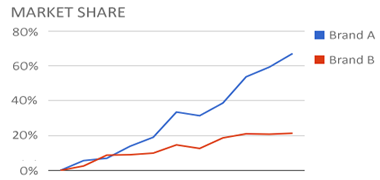 The fast development of information and communication technologies has changed our lives and made our lives cool. Simultaneously, it also has transparentised the market and made it more competitive than ever. To protect the long-term profits and market share of your business from market competitions, you have to empower your business with competitive advantages over your competitors. Warren Buffett coined this business ability as Economic Moat. Here are some typical Economic Moats:
Online Network: Build up your online network of clients and prospects. When you have more users on your online platform than your competitors, your business is at a comparative advantage.
Cost of Switching: Make the cost of switching service or supply from you to your competitor high, e.g., share the product tooling cost with your clients, etc. With this, you have some say over your pricing to safeguard your profit.
Intangible Assets: Trademark, brand, patent and license are valuable intangible assets which can protect your products from being copied by your competitors and allow you to have premium price for your products or service.
Cost Advantage: With better cost, you have the flexibility in pricing your products or service better than your competitors while having similar profit as your competitors.
 Effective Scale: Maintain an effective scale of your business, you will also be able to dominate the supply of your service or products.