Urban logistics and IoT (Internet of things) are actively reshaping the global logistics landscape. The continuous economy rebound and the strong growth of online orders increase dramatically the number of packages and demand for more efficient deliveries. Urban logistics systems are fast developing with distribution centers relocated closer to urban areas. New energy light commercial vehicles are increasingly used for last mile distribution to comply with much tighter emissions regulations in urban areas and to avoid access restriction on fuel vehicles in green cities.
IoT in trucks provides real-time information about the locations and conditions of the vehicles, cargo and traffic to allow dynamic route optimization, maximum loading capacity utilization and, even, truck sharing for fleet management and supply chain integration to increase the overall efficiency of the logistics systems. IoT systems can also be used to monitor respective driver's driving behavior and wear on critical vehicle parts to prevent accident and increase the useful life of the vehicle.
This e-trike is leading the truck industry with innovative concepts for the transforming logistics landscape: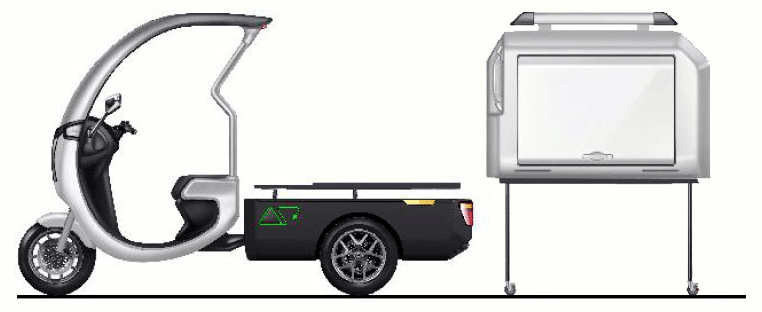 the front-wheel cabin allows 18-degree free swing to prevent the e-trike from overturns when making a turn;
push-on dry or refrigerated shipping containers minimize cargo loading and transportation time;
a regenerative braking system recovers kinetic energy to save as much as 10% of the battery energy capacity;
IoT systems for fleet management and supply chain integration to maximize the overall efficiency of the logistics systems;
some other sensational features are still under wrap.
So, it's time for you to review your existing logistics models and plan for the transforming global logistics landscape!