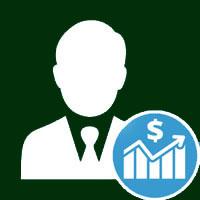 Executive Financial Adviser, icerLand
CEO, Charterwood Capital Co.
Possess professional accounting qualifications of HKICPA and FCCA and a Master of Science degree in internet computing and e-commerce. Also a member of Mensa Hong Kong.
An experienced and qualified professional with a successful career in accounting, finance, IPO, due diligence, auditing, taxation, investment, M&A, company restructuring and corporate reorganization work with nine years' experience in two global big-4 accounting firms, and 10 years', in listed manufacturing company as CFO and CEO.
Incorporated in 2008, Charterwood Capitals carries on the core business of financial and management consulting for listed and private companies with diverse services, including fund raising, due diligence, management consultation, financial management, company restructuring, asset management, communication and brand building, etc.
Charterwood Capitals also manages an environmental energy fund investing in waste gas and energy projects.