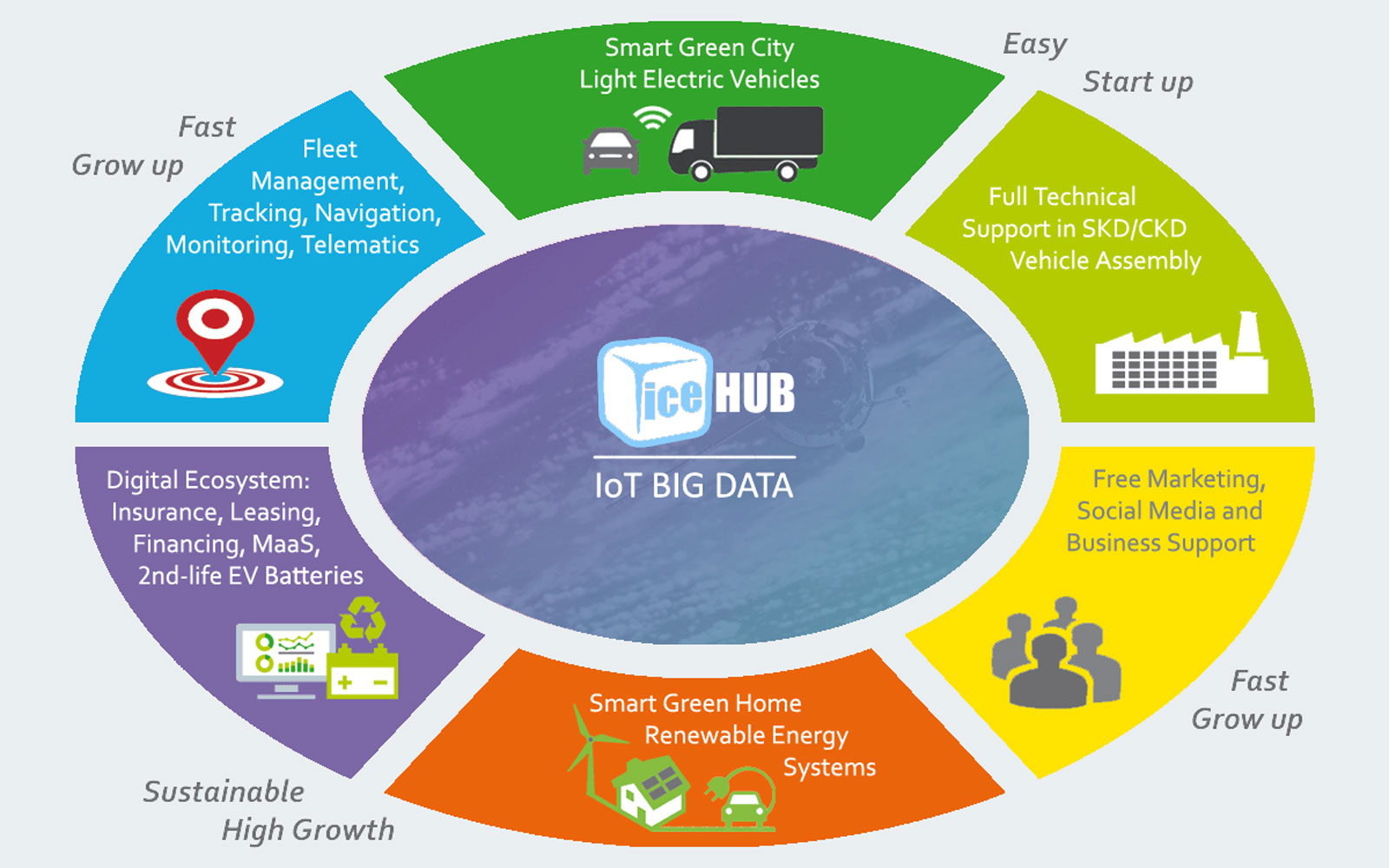 Four Key Problems:
1. Extreme weather has become more frequent and severe these days that calls for our endeavors to help impair carbon emissions. Transport is recognized as the single biggest polluter, particularly, light commercial vehicles (LCV), the fastest growing fleet, is forecast to grow from about 1 billion today to more than 2.5 billion vehicles by 2050, that will lead to an almost 3-fold increase of energy use and CO2 emissions globally according to the latest UN Environment's report. Governments all over the world are seeking ultimate alternatives to fossil fuel cars and energy. As key measures, some are installing low emission zones at city level with eLCV for city mobility, tourism, logistics and utility services. Some, like the UK, Norway, France, Germany and even India, are bringing in legislation to ban the sale of new non-electric vehicles as early as 2025.
2. With all leading automotive brands focus on the development of full-fledged electric passenger vehicles, eLCV is developing under the radar and still rarely on road, particularly, eTrucks, namely, the Japanese Mitsubishi e-Canter, the French Goupil G4 and the Deutsche Post's StreetScooter Work only.
3. Meanwhile, the 4th Industrial Revolution, driven by breakthrough technologies like AI, IoT, 5G, etc., is here and now disrupting our lives and industries, like automotive, CASE or ACES and MaaS is fast developing.
4. Vision forward, when eLCV proliferate, a huge number of batteries retired from eLCV will impact hard on the environment.
The Single Solution:
To build a digital Smart Green City eLCV Ecosystem to provide the global eLCV market with a complete solution of technology and supply.
Key Innovation and Technology:
This Smart Green City eLCV Ecosystem is an innovative IoT big-data one-stop platform to be built with key technologies of information, GPS tracking, IoT, internet, electric vehicle control, battery energy monitoring and big data autonomation.
Competitive Advantages:
Based in Hong Kong*, backed by China's leading industrial players and belted to the world with a one-stop platform helps you start up easily in the eLCV market, grow up fast with GPS tracking and IoT fleet management and sustain high growth into the RES market.
So, if you are looking for investment opportunity and like to be on the gravy train, drop us a note today!